YES, THERE IS A PERFECT NECKLINE FOR YOU!
✌️ Rules are meant to be broken. ✌️ BUT... to break the rules, we first need to know what they are. 😉 When it comes to neckline for your dress or shirt, there is no exception. Some necklines are designed to best match your body or face shape, while others may not be so flattering. Necklines - we want to learn them, know them, and wear them to our best advantage. Here are 8 of our favorites.

SCOOP
Fitting to almost all body types, this timeless neckline is especially great for women with a small to medium chest. The deeper, wider scoop neckline style draws the eye downward, elongating your neck and highlighting your collarbone.
V-NECK
V-neck

does not discriminate; this classic style is beautiful for everybody. The key is to choose how deep you wanna go! Big boobs? Show them off and lengthen your neck with a deep cut. Small bust? No need to worry! Just go with a more modest cut and stay on the higher side. 
Romantic and flirty, the off-the-shoulder (or also called bardot) neckline is most suitable for slender petites with a small to medium bust. This flattering and feminine style reveals your entire shoulder, drawing attention to the collarbone and neck.
Although great with almost all shapes and sizes, Sabrina (or Boat / Bateau) necklines bring the most appealing appearance to those with a pear-shaped body or a small face. This edgy yet feminine style draws the eye upwards, lengthens your shoulder, and adds a balancing effect to the bottom half.
Have a broad shoulder? Don't hide them. Be proud and decorate your shoulder with a halter neckline. This contemporary style draws the eye upward, adds contours to the shoulder lines, and creates a harmonizing overall silhouette.
Collar necklines are most popular in a professional setting. However, you can add elegance and femininity to your casual outfits with this neckline, often accompanied by front buttons.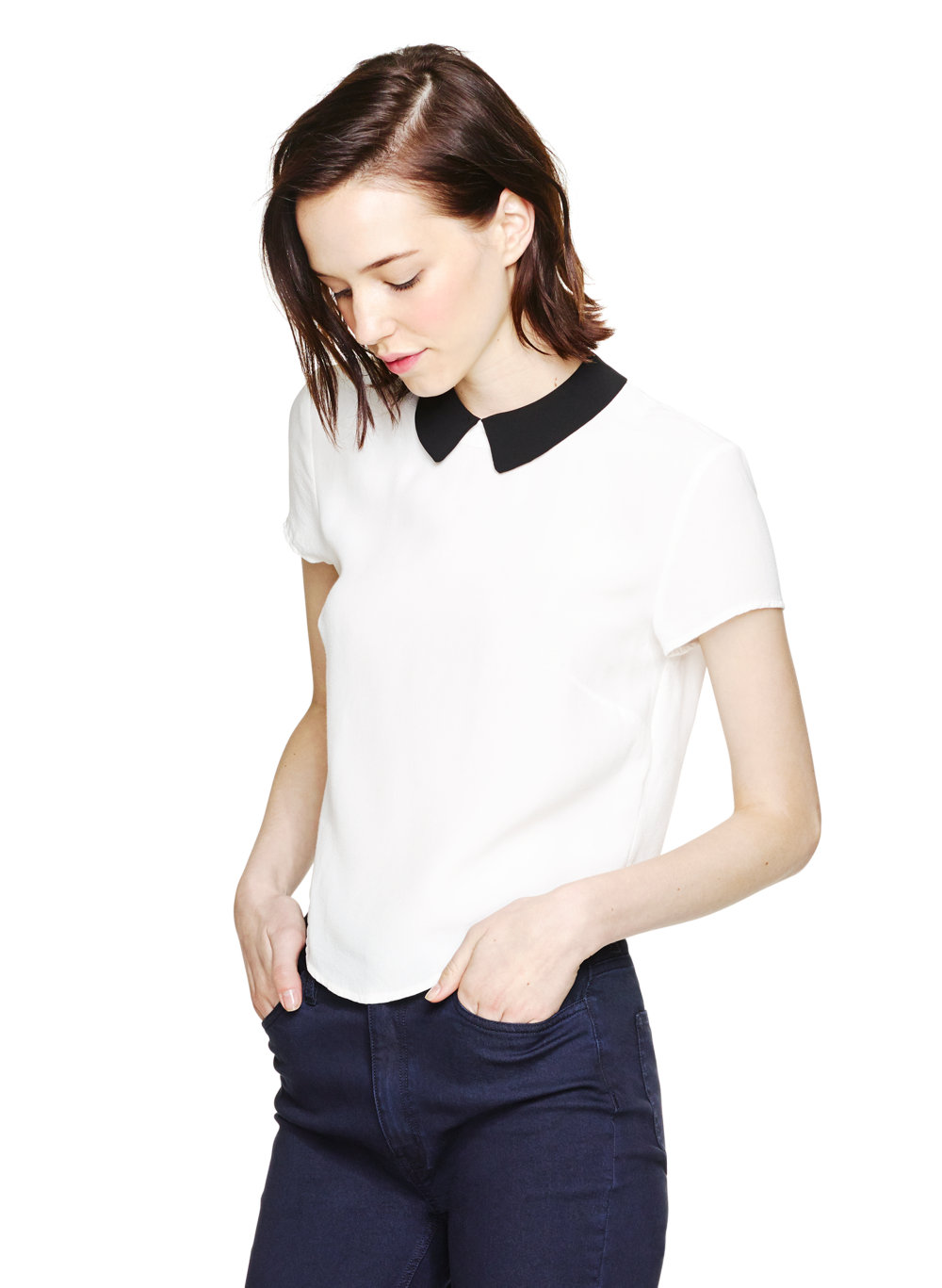 Best in winter times, this sophisticated neckline design is a favorite to not only Steve Jobs but also those who have an elongated neck or face. 
Jewel or Crew neckline isn't picky! It works on almost anybody, and most flattering to women with small boobs. The round neckline adds volume to your bosom, while accentuating your face and shoulder.
0 comments